Our integrated process control system connects the workforce, activities and equipment in real time. 
That enables an automatic production scheduling system that reacts to disturbances in seconds.
One of the top challenges in modern mines is the manual coordination of the vast number of possible interdependent activities. Manual scheduling is a hard and arduous task, performed as in a continuously unpredictable unpredicted changing environment. Today, our work order distribution and reporting are done using radio or face to face meetings between the shifts. Without real-time information about the status of mobile equipment or tasks, mines struggle are inadequate unable to react timely and accurately to deviations. This reduces operational efficiency and increases costs.
Today mines are getting more and more wireless coverage. This enables instant updates of the plan to the underground operators and the latest task progress information can be sent to the scheduling system. This closed-loop feedback can be used for both the task and maintenance planning and this will reduce the burden of planning for the operator and this will result in higher quality of the inputs and less stress on the people as well as improved efficiency and increased yield.
Many challenges arise when working at the forefront of technology development. One challenge for the control system pilot has been to integrate a new auto scheduling product with the existing customer manual planning tool without causing any production disturbances or loss of valuable production data. The tight collaboration with the operators in the mine will guarantee a smooth transition and leverage the full potential of the pilot.
Automated scheduling and progress reporting allows mine operators to monitor and review mining activities based on targets, metrics, and KPIs. Variances are highlighted so operators can take appropriate actions. In addition, the system allows mine planner to optimize resource usage in real time and follow the production plan more effectively. With the integrated control system in place, mining companies can improve responsiveness to unplanned events, increase efficiency and improve safety in the mine.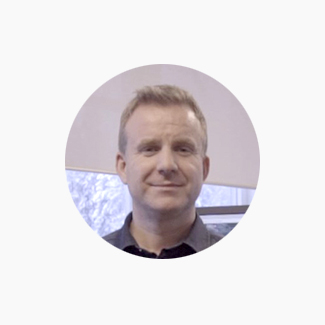 Rickard Lindkvist
R&D Senior Project Manager, ABB
A project like this has been a long term dream of mine. It is really exciting to make the project together with great colleges and partners.